"
Brilliant. Top notch suspense writing. Talent in bucket loads.
Nike Azoros - Author
About Sign
"A wonderful book. It's how I feel when I read great literature."
amshack – Read full review on Amazon
'Out of Africa meets No. 1 Ladies Detective Agency.'
After a tense election, a triumphant Nelson Mandela is voted in as the first black President of the New South Africa. But the nation is in a state of turmoil. Competing cultural factions clash. Violence simmers just below the surface erupting unpredictably into flashpoints. A nation of people, for decades divided against each other by apartheid's harsh racist laws, looks to the future with fear and uncertainty.
Against this tense background we find Amy Barnes, a young woman born into a privileged social class and a passionate wildlife filmmaker. But she's looking for love in the wrong places. She follows a mysterious Sign to discover love…
…with Daniel Cloud, a young man of a very different race, culture and social standing to her own. For Amy is white; Daniel is Coloured. But Amy's conservative family refuses to accept her choice. She soon finds herself cast out from the social circles she once knew, shattering her world.
The young couple marry and have a child, a beautiful little boy destined to become a tragic catalyst in the drama unfolding between the two families. But pressures mount as Amy and Daniel find themselves caught between two worlds in the rapidly changing social structure of post-apartheid South Africa. Can Amy find a way to reconcile her old life with her new one? Her uncertain future with a broken past that just won't let her go?
From the black-maned lions of the arid, beautiful Kalahari, to political riots near the world's richest gold mines in Africa's City of Gold … From lessons in blood on an African farm, to new beginnings in the hopeful yet troubled Rainbow Nation … In a journey which will test Amy to the very limits of her faith and strength, this is a sweeping, timeless, uplifting story of love. The price it requires. The miracle it offers.
Book details
Sign published in 2016. Now available on Amazon.com in print or eBook
About Cate Stellar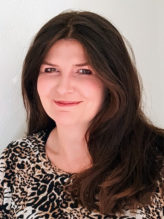 Cate Stellar has worked as a screenwriter, documentary filmmaker and photo journalist. She now writes suspense romance novels with soul. Her passion is to connect her audience, through enthralling storytelling, to the higher truths of life which inspire us all to make our lives a masterpiece. Her childhood growing up in the 'old' South Africa...
About Rock – Book two of the Sign series
'Love is stronger than death.'
Zimbabwe, 1999. Struggling to find their feet in the changed social structure of post-apartheid South Africa, Amy and Daniel are led to Mutemwa in Zimbabwe, South Africa's troubled and dangerous northern neighbour, to film a documentary of a remote leper colony and AIDS camp found there. After Amy followed a mysterious Sign across the invisible boundaries of apartheid to find love with Daniel her life changed dramatically. Now Amy is looking for meaning. She wants to know why her life was spared in a brutal attack. She wants to know just what she's being called to by her Sign, her mysterious dream of the cross of light. She needs to re-define herself, her career, her mission in life.
But Amy discovers Mutemwa to be stark, confronting and mysterious beyond anything she could have imagined. It's the site of the life and death of an extraordinary man, John Bradburne – soldier, pilgrim, poet. Spared from death in a brutal war, martyred for God in a land oppressed by tyranny, John is now revered as a miracle worker by the thousands of pilgrims who flock to the place where he lived and died. What Amy experiences there will changer her forever…
From the brutal tropical jungles of Malaya and Burma in the Second World War, to the savannah plains of Africa during a bloody War of Independence three decades later … From an AIDS hospice in Johannesburg, where modern-day saints tend the dying, to the sacred mountain of Mutemwa, known simply as The Rock, to which pilgrims flock seeking miracles and cures … And, most remarkably of all, deep into the poetic soul of a legendary man known as the lion of Mutemwa and the lepers' saint … This is a sweeping, epic story of love, love that is stronger than death.
Newsletter signup
Get your FREE sneak peek of the first chapter of Rock, the dramatic sequel to Sign. Be the first to know when Rock becomes available.